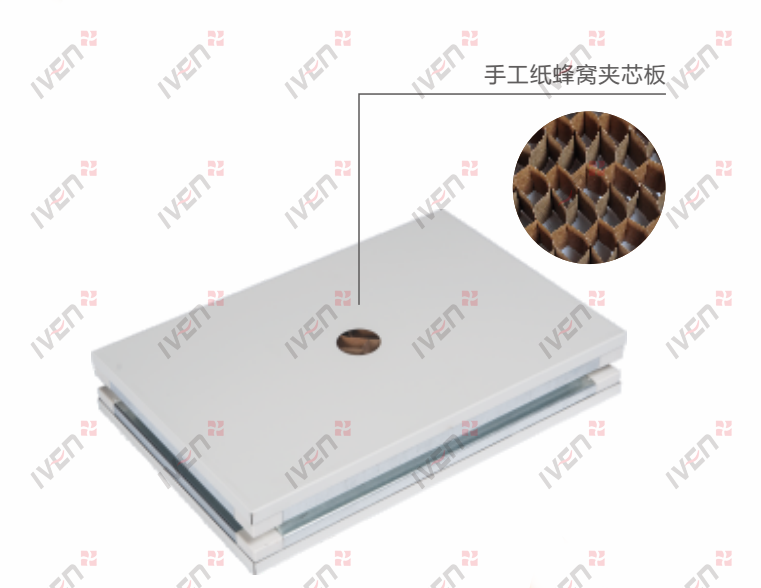 Handmade paper honeycomb laminboards
As a specialist of Handmade,paper,honeycomb,laminboards,Product,specification, , Shanghai IVEN Pharmatech can offer you comprehensive selections of goods in this industry
Handmade paper honeycomb laminboards, high-quality color coated steel for the surface layer, the inner clip retardant paper honeycomb core material, using handmade crafts. Surrounded adopts iron or aluminum keel keel box. This product is convenient and quick construction of the installation, overall efficiency is very significant. Widely used in food, pharmaceutical, electronics, scientific research, aerospace, medical and other industries plant, laboratory and functional variety of places and cut off the ceiling. Especially suitable for high clean area, and is promote environment-friendly plate for clean room.
Performance and quality standard
Compared with other sandwich panels, it has a light weight, good flatness, appearance, good science nodes, fireproof performance is good, easy to install and so on.
Its core adopts unique hexagonal structure, with high compressive strength, tensile, light weight, belong to green building materials.
Length: According to customer requirement(Normally ≤6000mm)
Width: Standard:980mm、1180mm;or Width according to customer requirement.
Thickness: 50mm、75mm、100mm
Panel type: ''中' shaped,"male" 'female' type, three "female" one male type